The preschoolers are ready for summer! They went to "the beach" where they went surfing, built sandcastles, and found sea shells.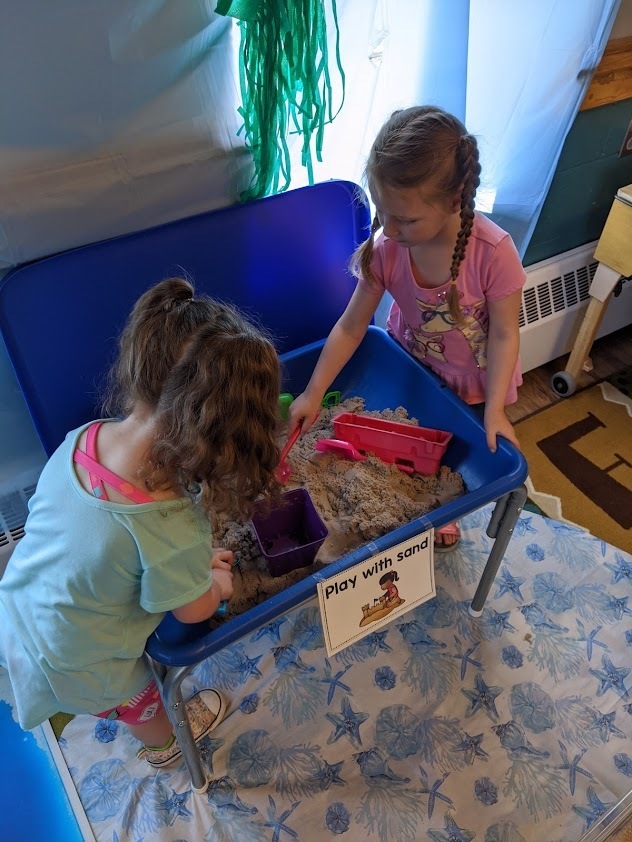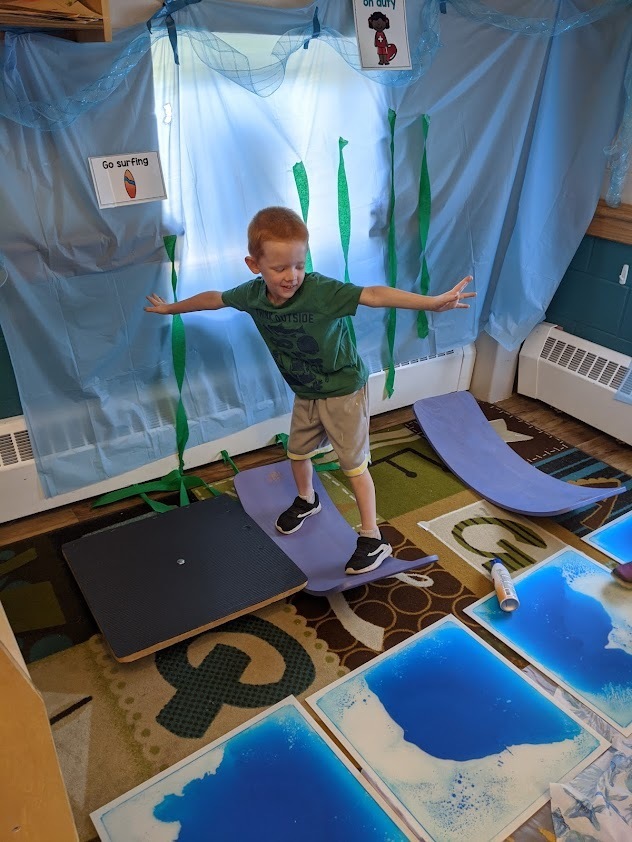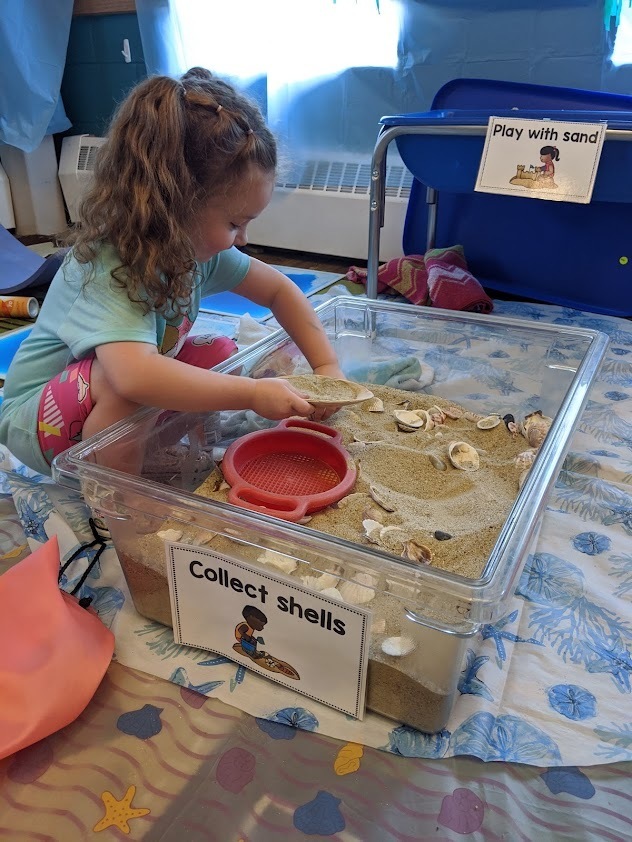 Miss Cindy's class learned numbers and counting with this spring flower activity. We identified the numbers, counted out that many beads, counted them again as we put them on the pipe cleaner stems just to be sure, then we put the numbers in order and last we counted the flowers as we pointed to each number! So much math and fun in one activity! And fine motor skills too! Happy spring baby Cardinal families!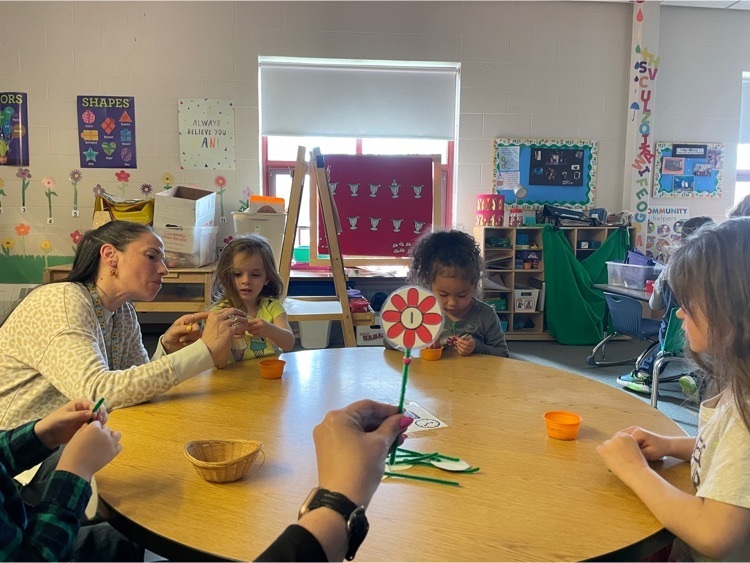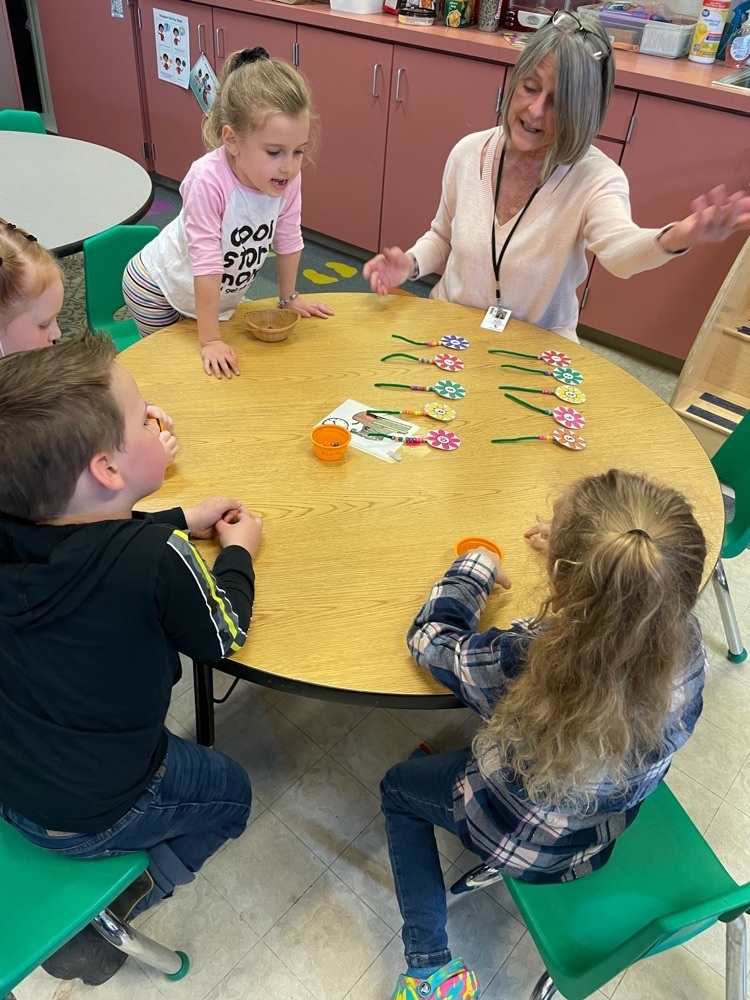 This week Miss Cindy's friends celebrated the arrival of spring Dr. Seuss style! We read many Seuss stories, cleaned up after Thing 1 and Thing 2 on Wacky Wednesday, and had a green food taste test!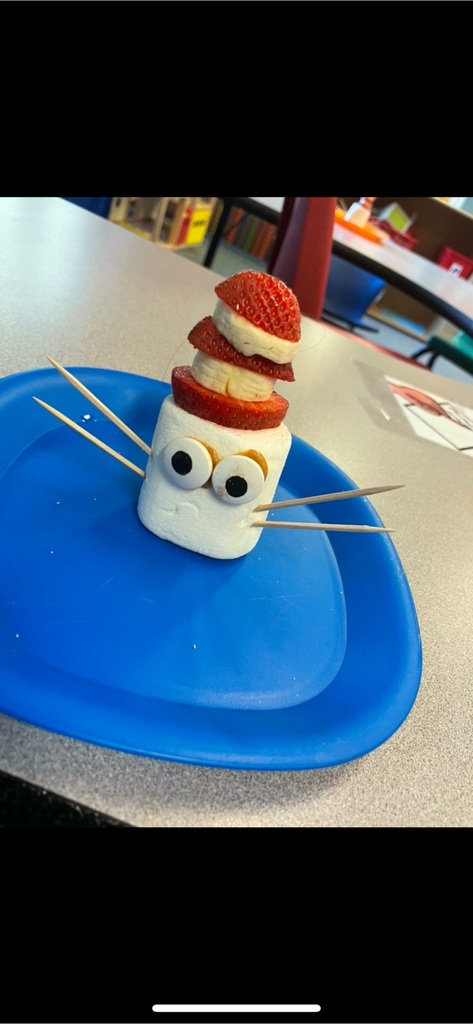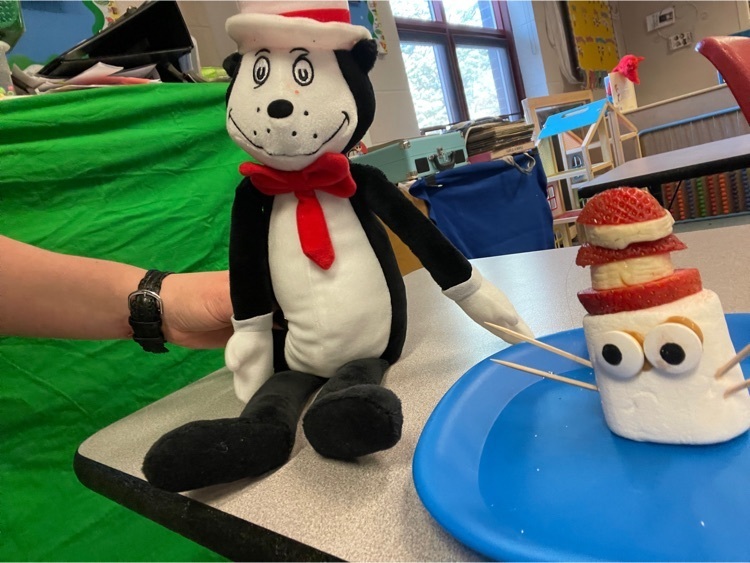 This month Miss Kelly's Preschooler's have been reading fairy tales. They created the Three Little Pigs houses and have been practicing acting out the story! This week they learned The Three Billy Goats Gruff and are now acting out this story! It's a great way to learn sequencing and story retell (great prereading skills). Before Easter weekend they did a STEM actively to see how high they could stack plastic Easter eggs using only playdough to stick them together! It proved harder than it looked! Next month they will learn about Spring and growing!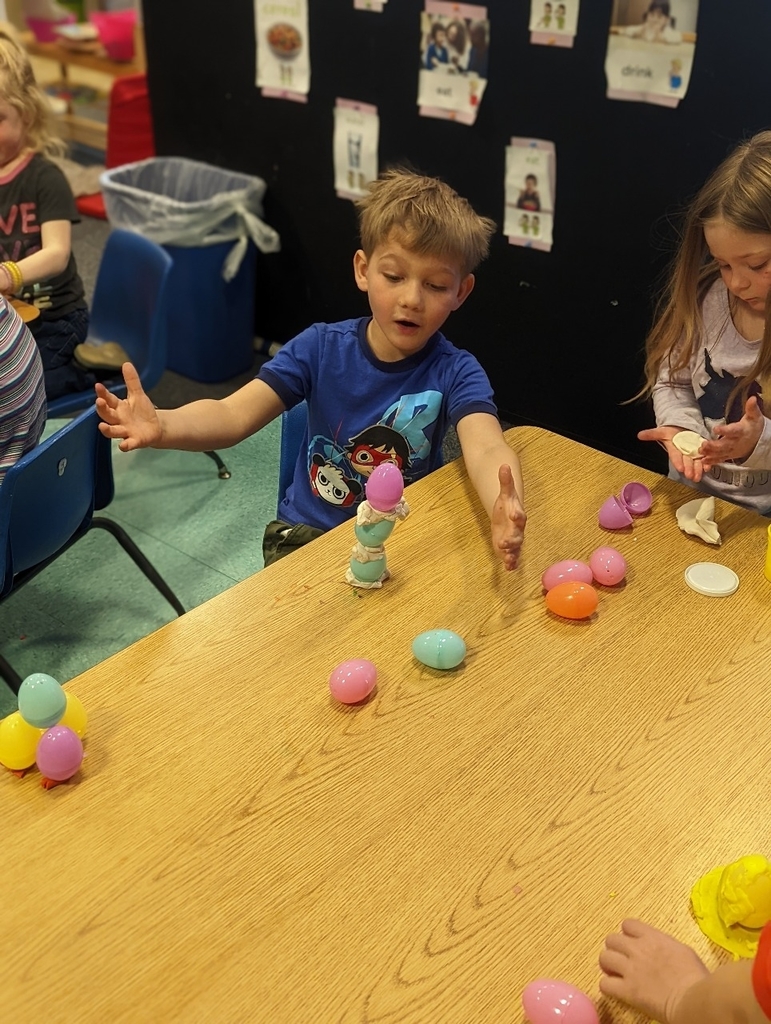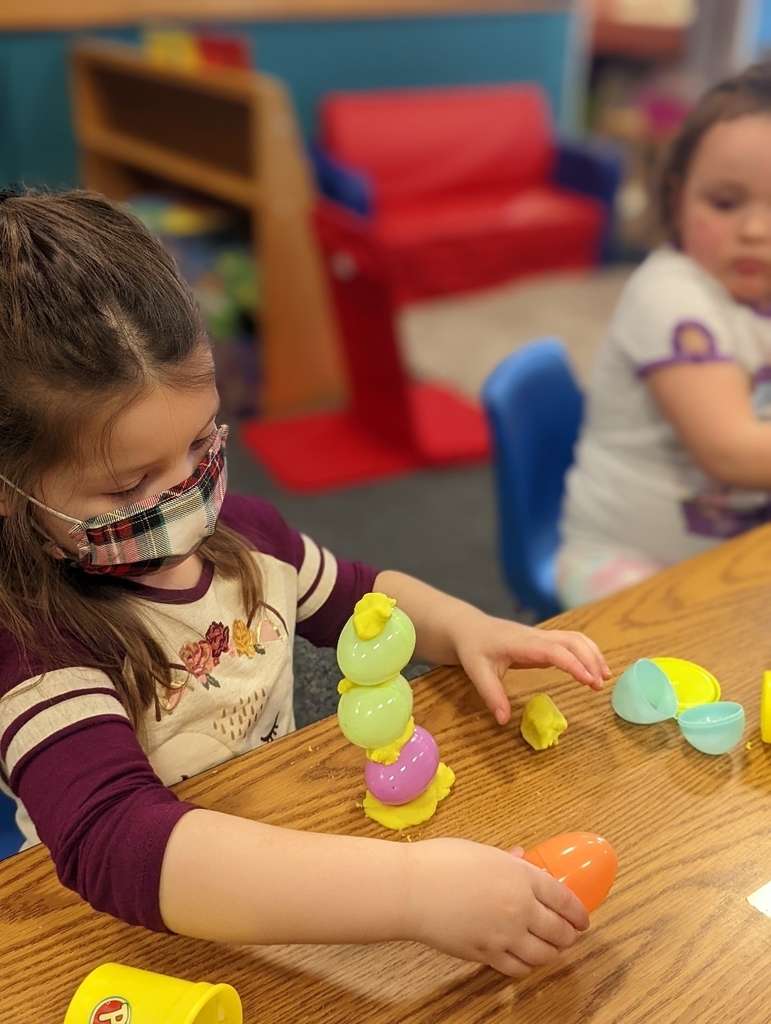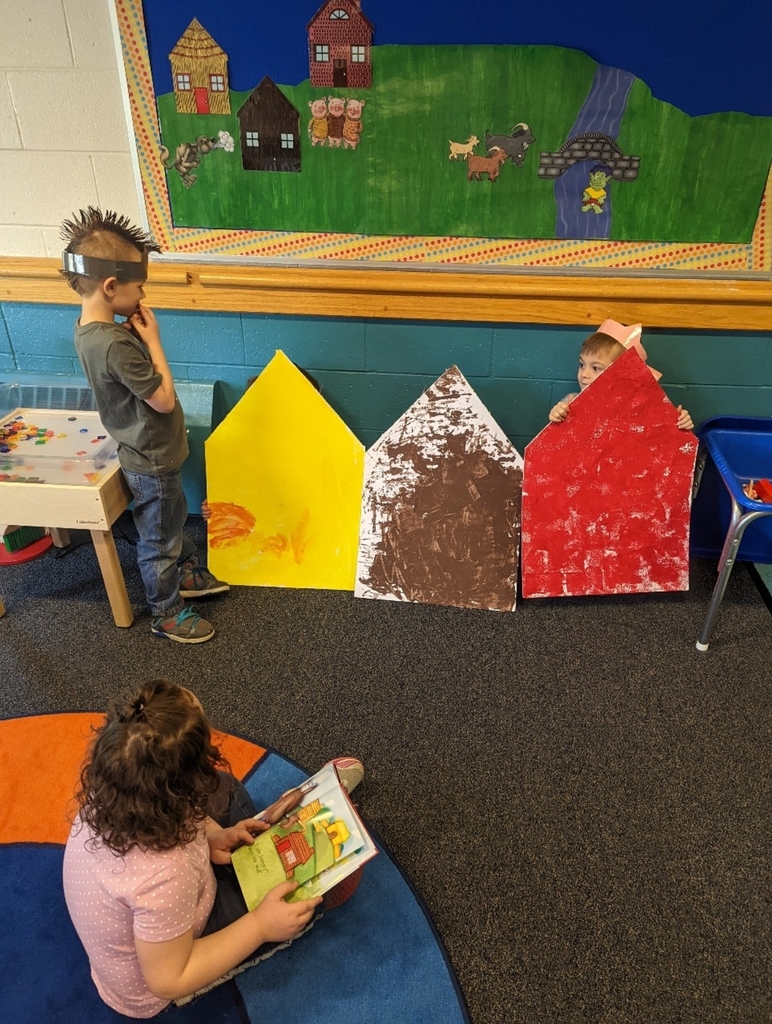 The preschoolers in Ms. Kristina's classroom are learning about farm animals this week. In the dramatic play area they are completing their farm chores. They take turns collecting eggs, picking vegetables, feeding the animals, shearing the sheep and watering the gardens. Soon they will plant some seeds for our preschool garden.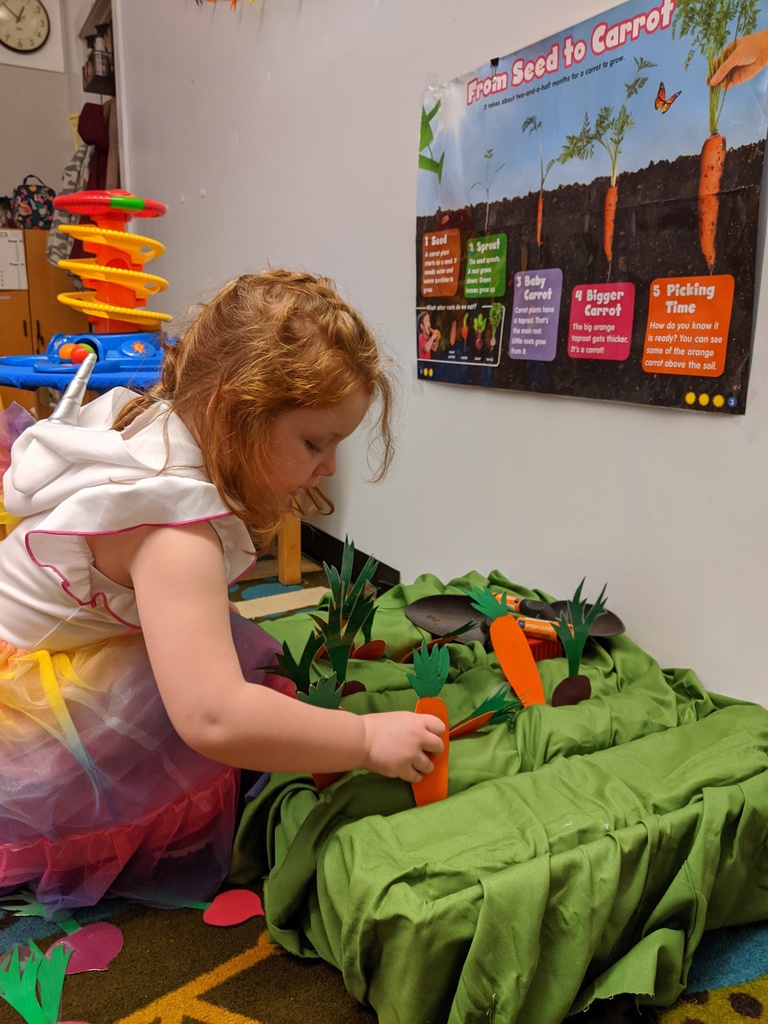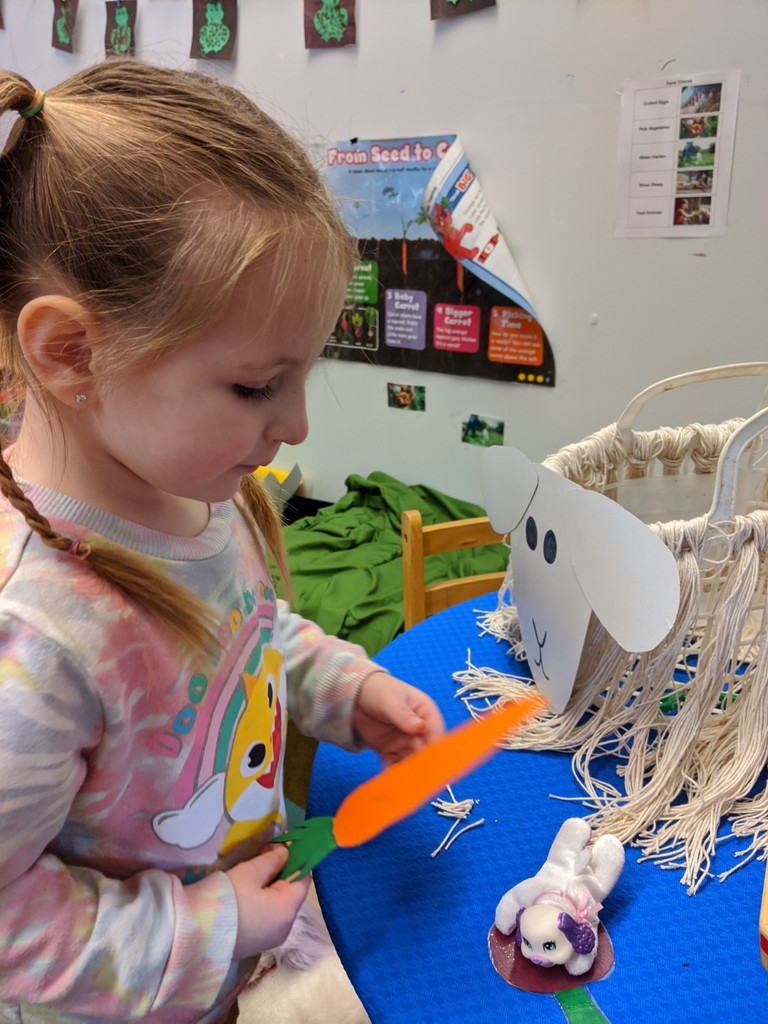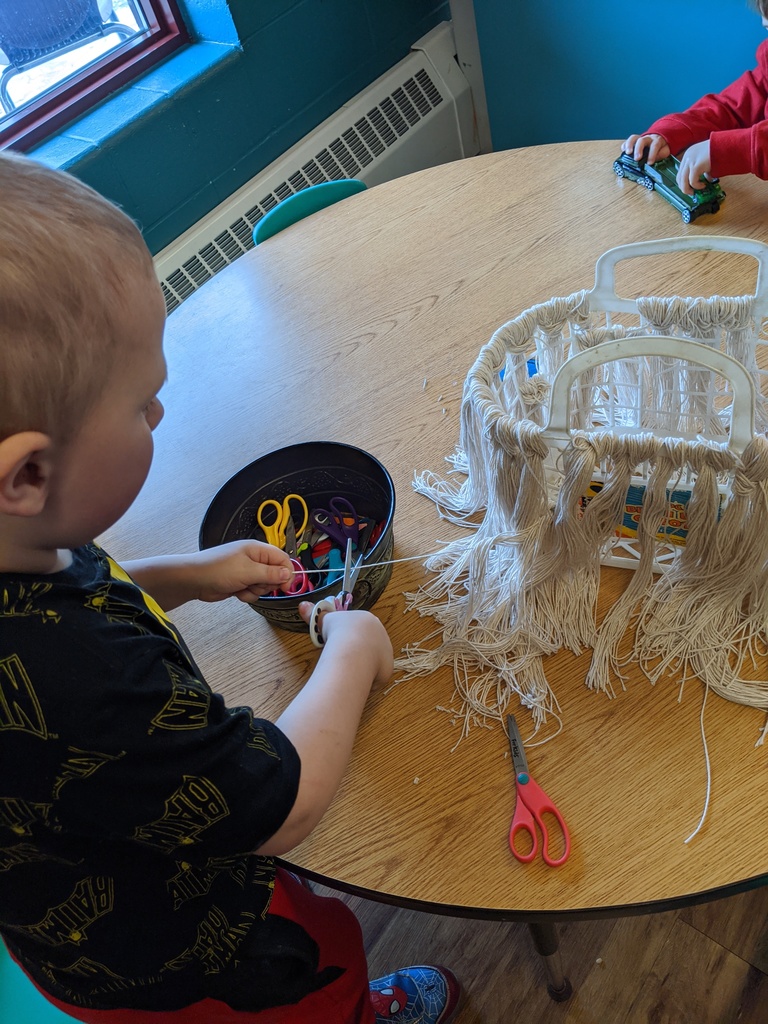 Miss Kelly's preschoolers finishing up the Arctic unit! They learned about Polar Bears, Penguins, Walruses, and the Arctic fox. We will be learning about Nursery Rhymes in the month of March.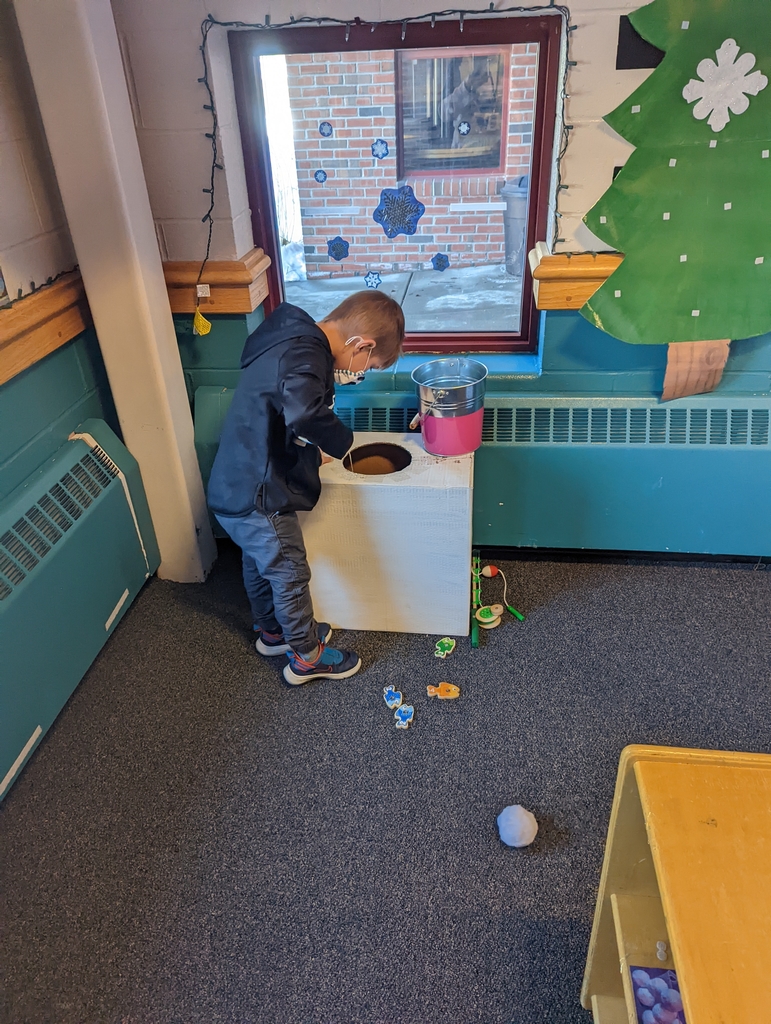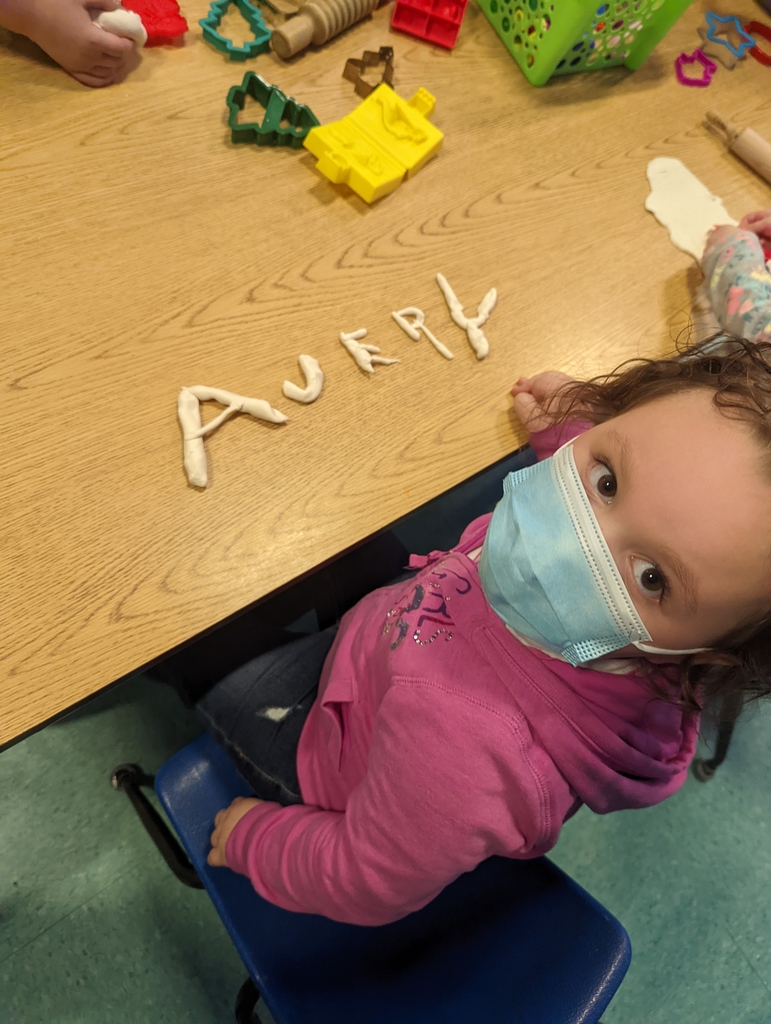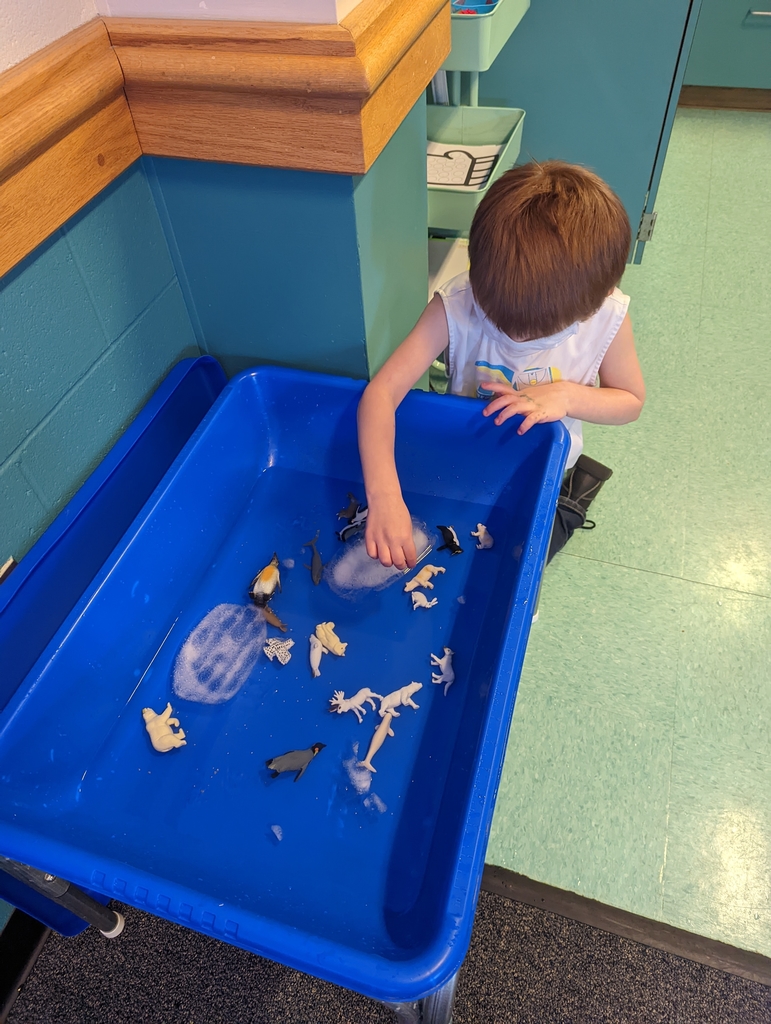 The preschoolers are working very hard this week on number recognition! They practice this skill through play-based learning opportunities all throughout their school day. Here are some friends playing " Hide-a-Heart" for Valentine's Day. The preschoolers had to guess which number bowl the heart was hidden under.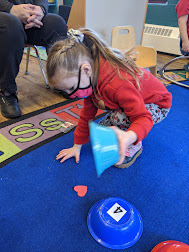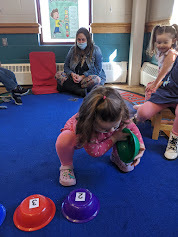 Miss Cindy's classroom has been learning about sound and exploring real instruments.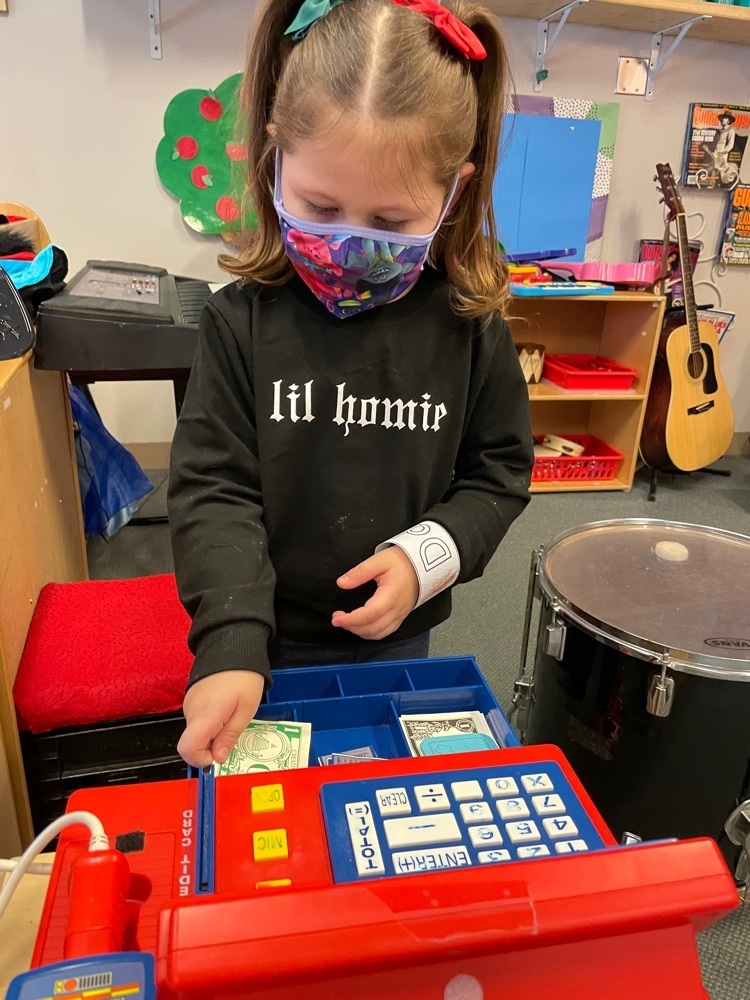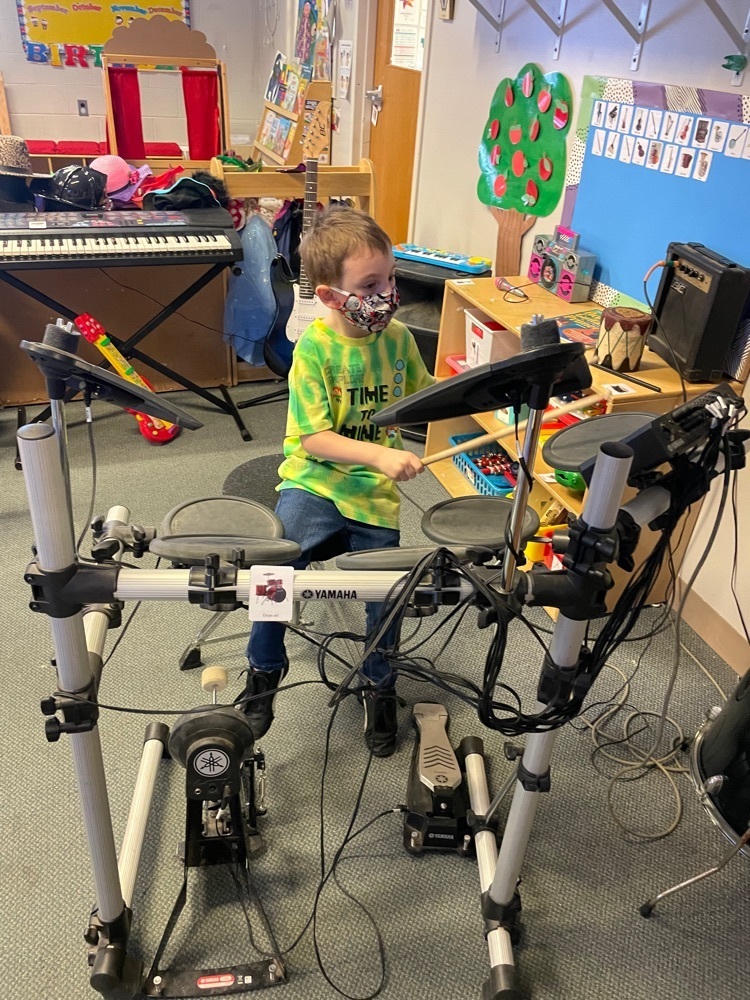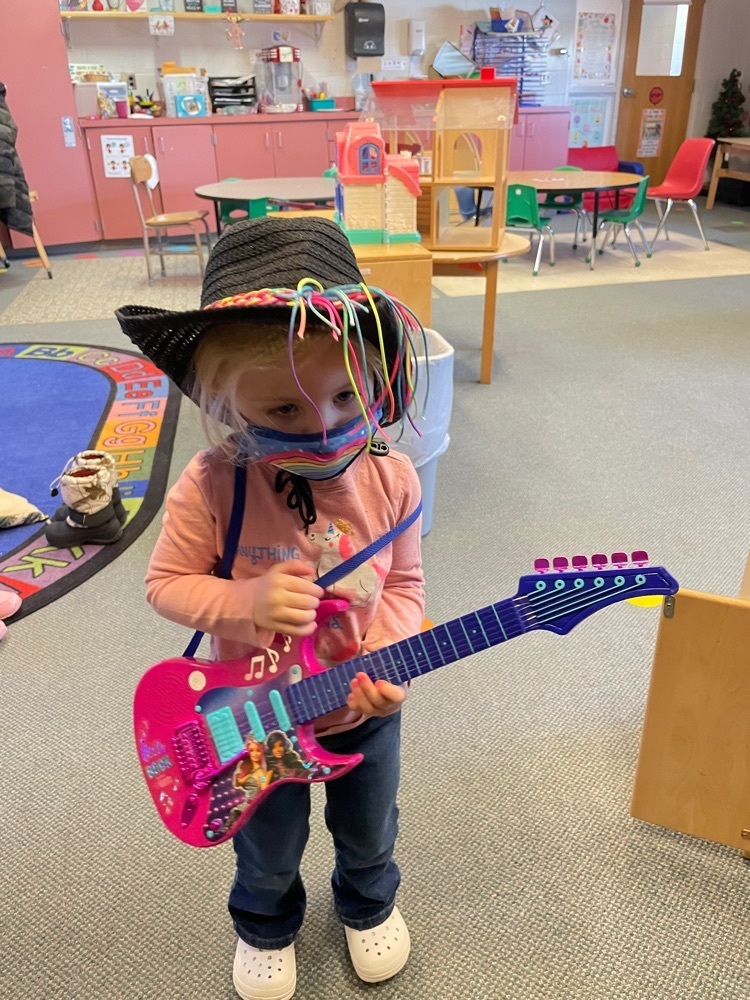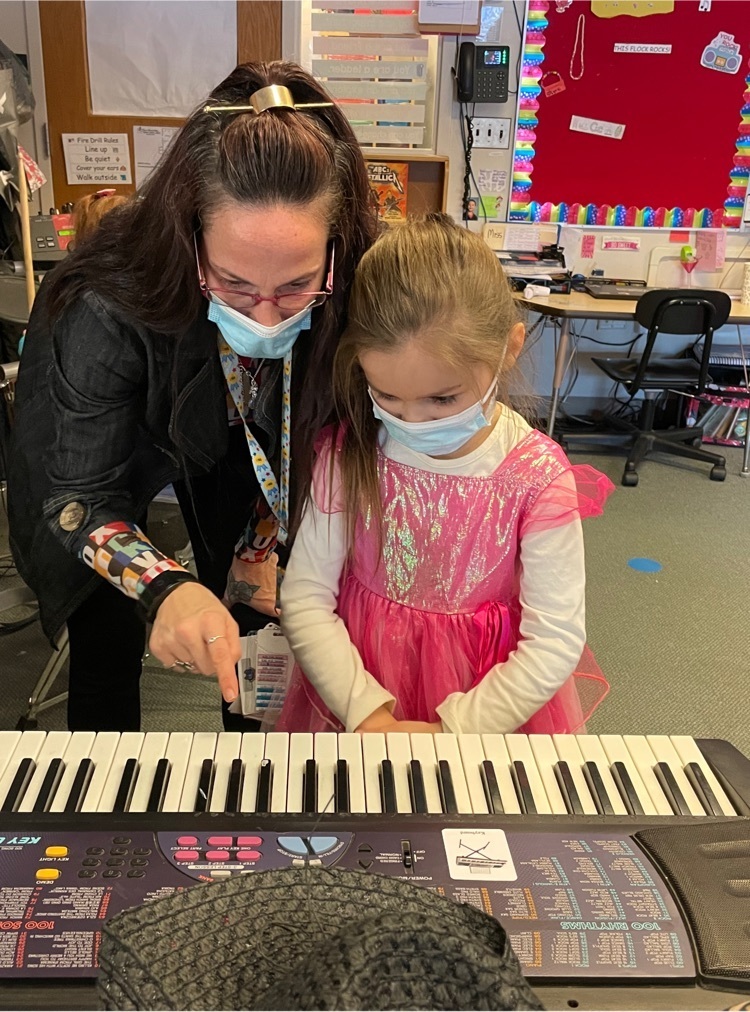 The preschoolers have been busy working in the hot cocoa stand. Through their play they have learned taking turns and sharing with their peers. Along with cooperative play skills the preschoolers are practicing counting, sequencing, and following directions.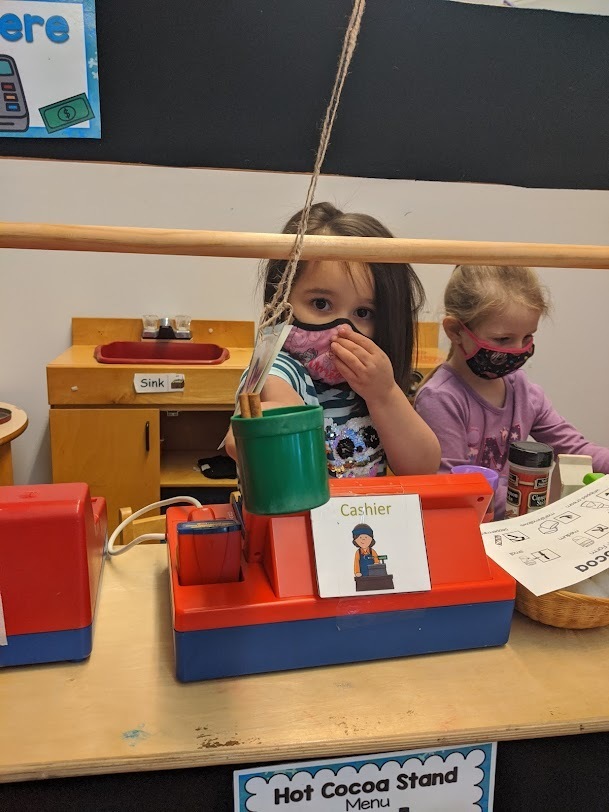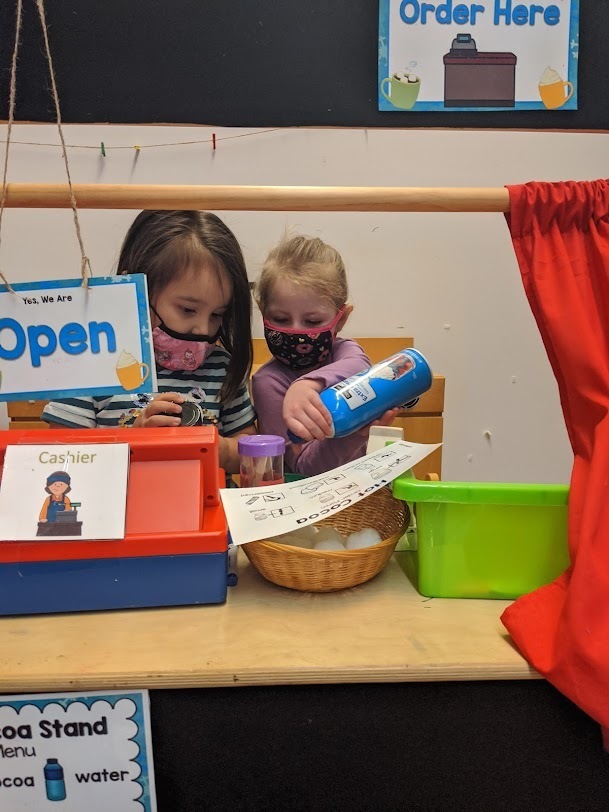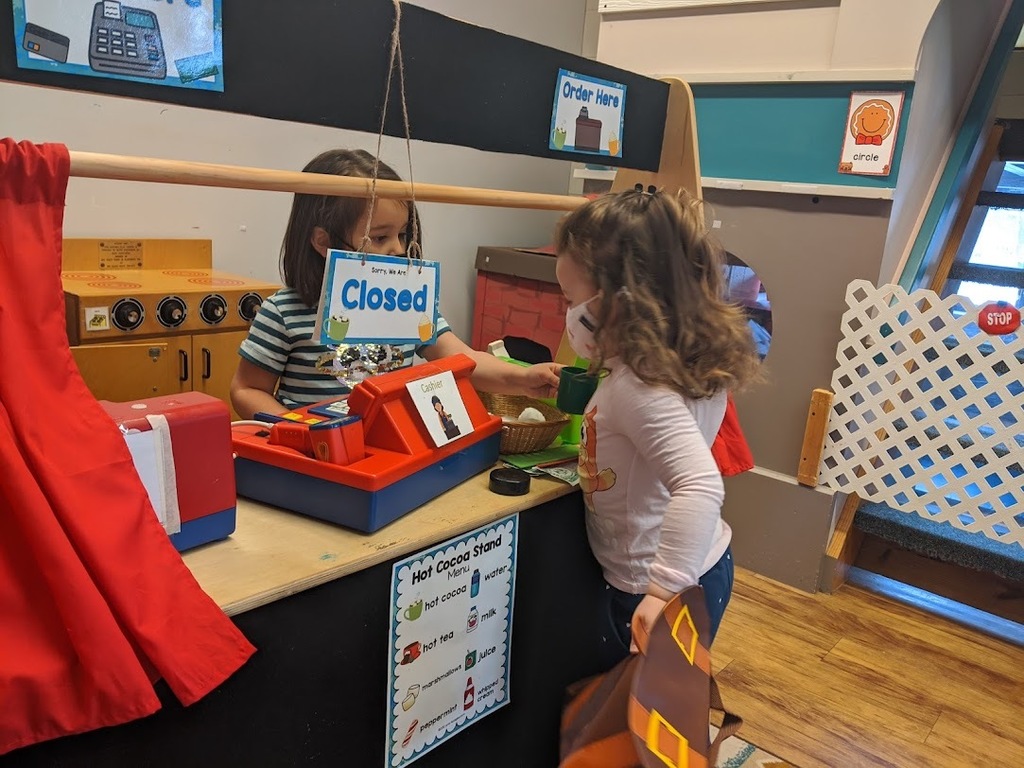 Miss Kelly's classroom has transformed into a construction zone! The Preschooler's will be learning about tools, safety, measuring, building, and having fun! 👷‍♀️👷🚧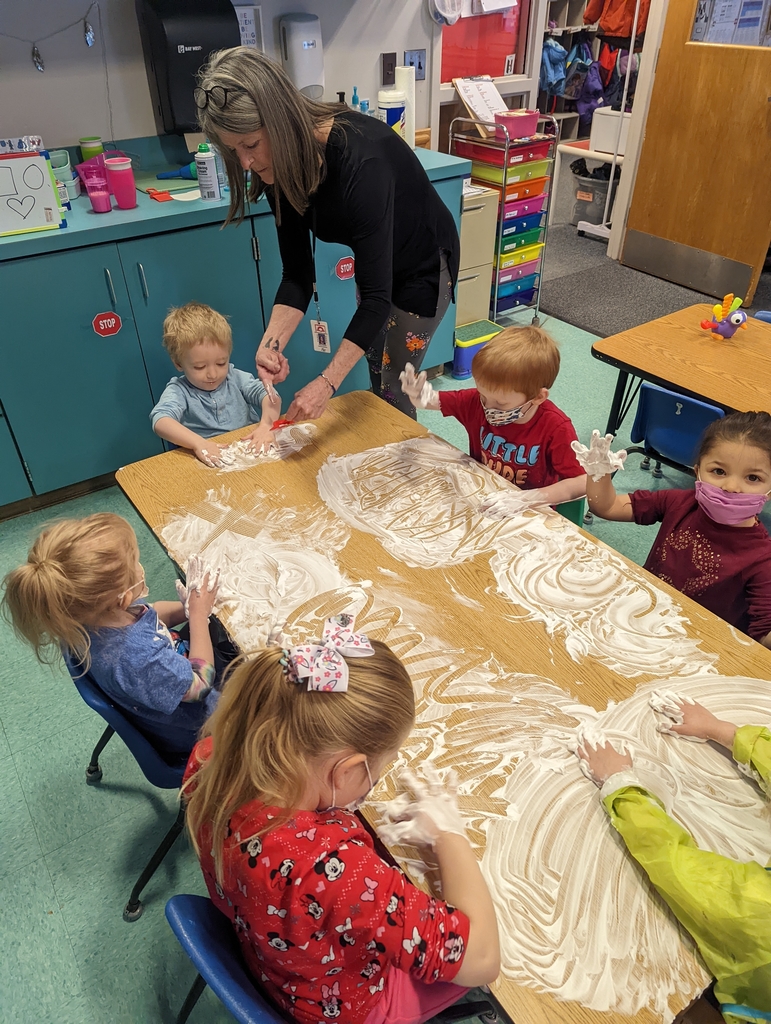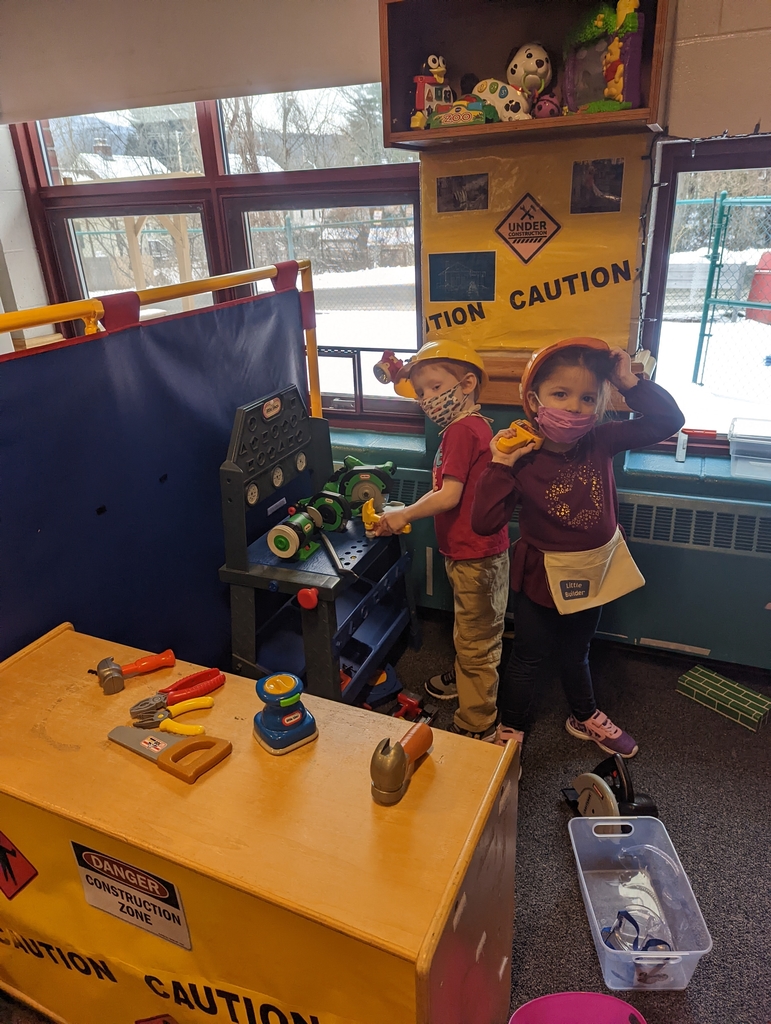 Preschooler's are practicing their fine motor skills by playing with vinegar and baking soda in Christmas cookie cutters!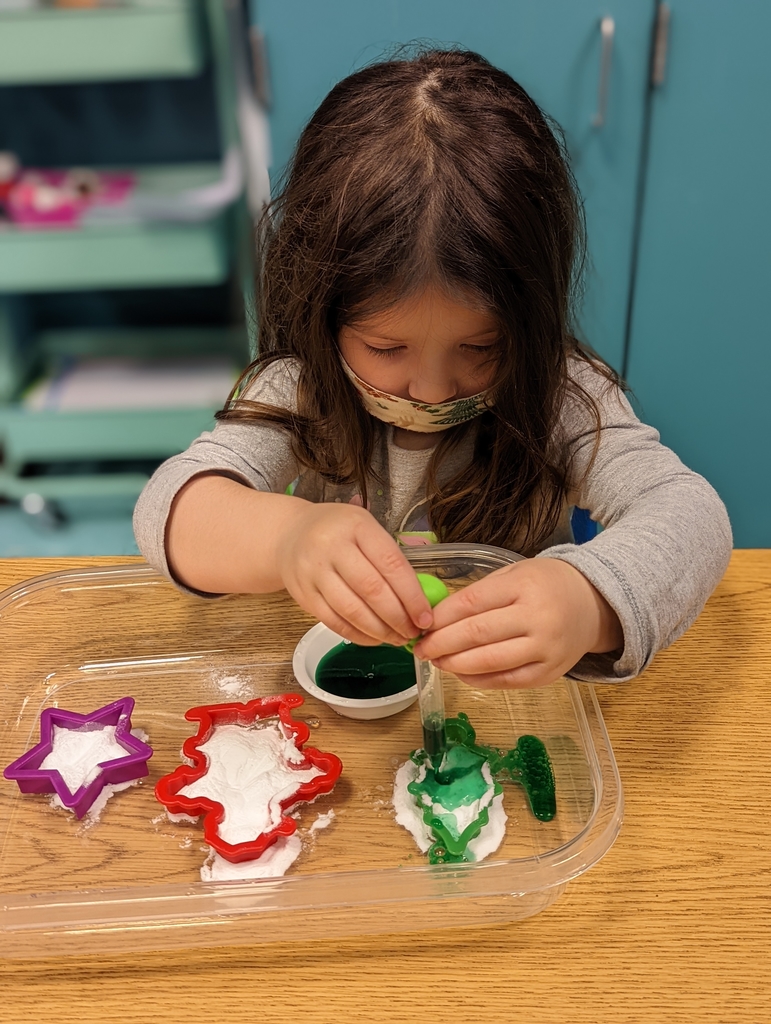 Preschooler's are practicing their fine motor skills by playing with vinegar and baking soda in Christmas cookie cutters!

Friends worked together designing a gingerbread home that the Gingerbread Boy wouldn't want to run away from!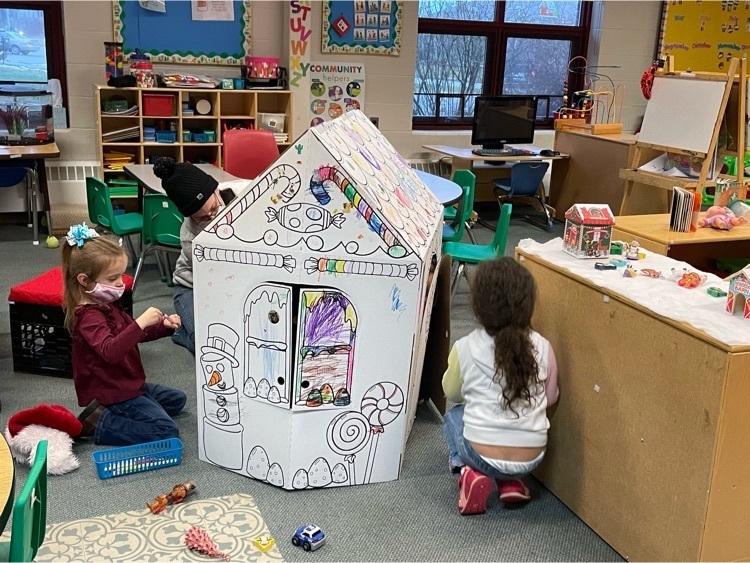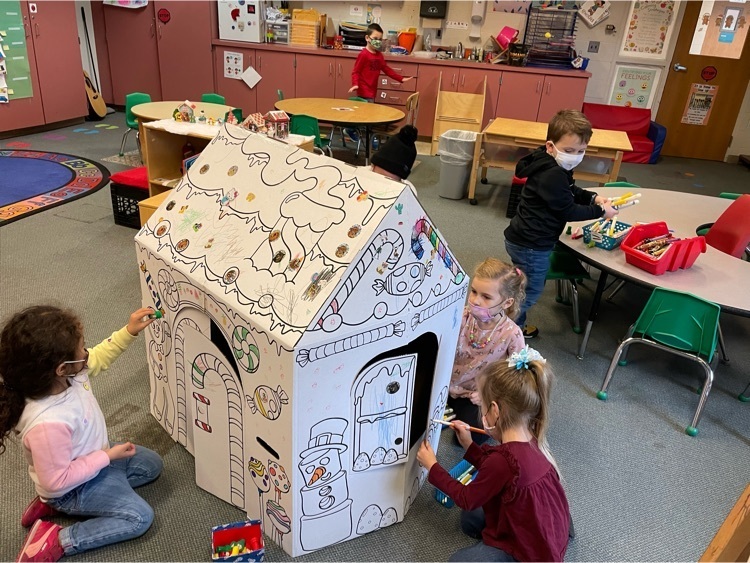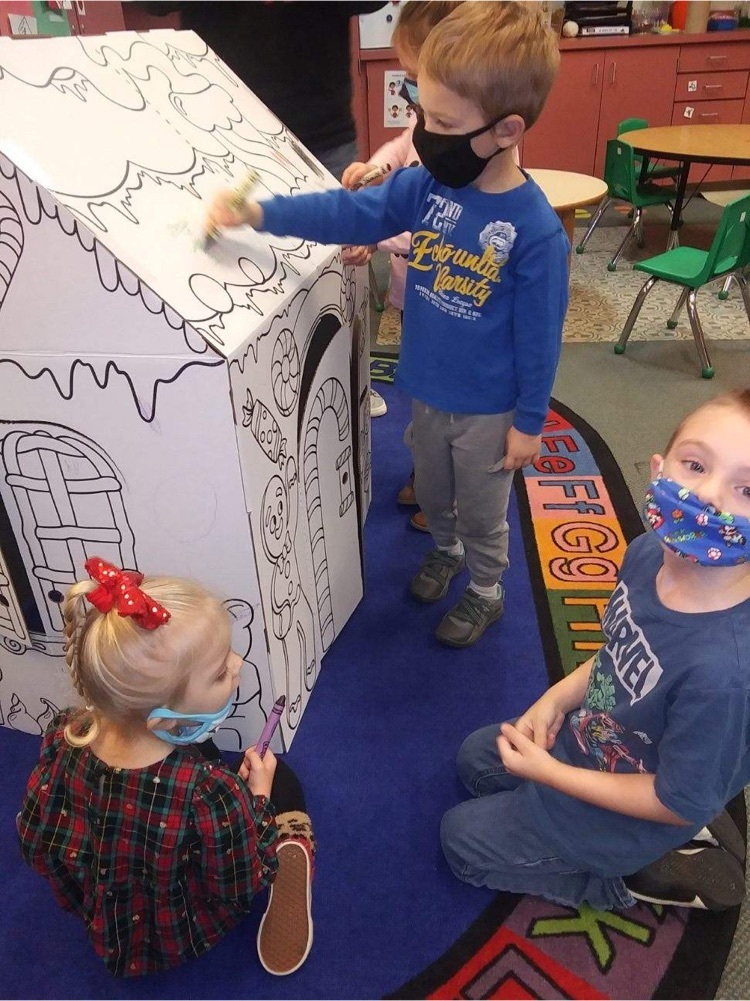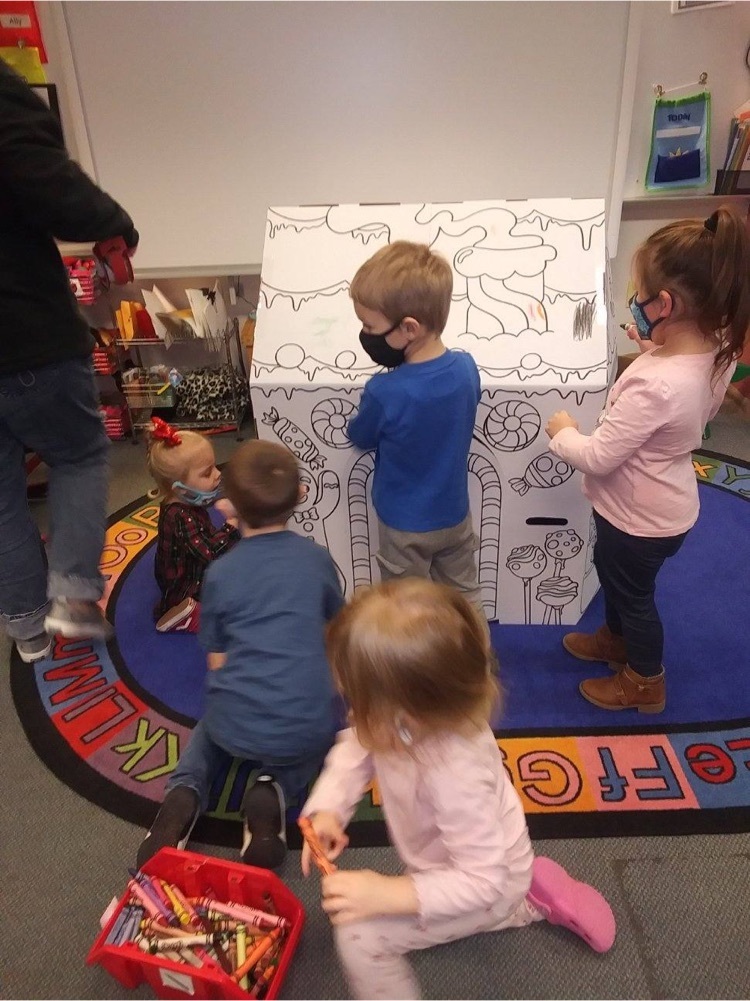 Preschool students have become Santa's Helpers in the North Pole! They are making cookies, cocoa and toys, wrapping presents and opening them!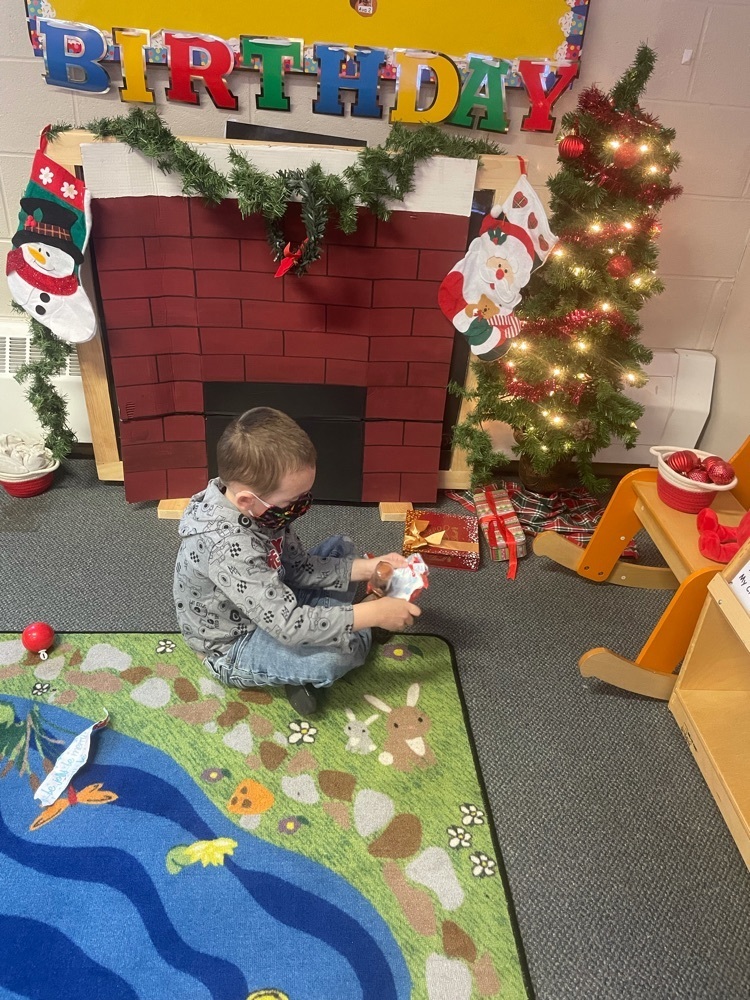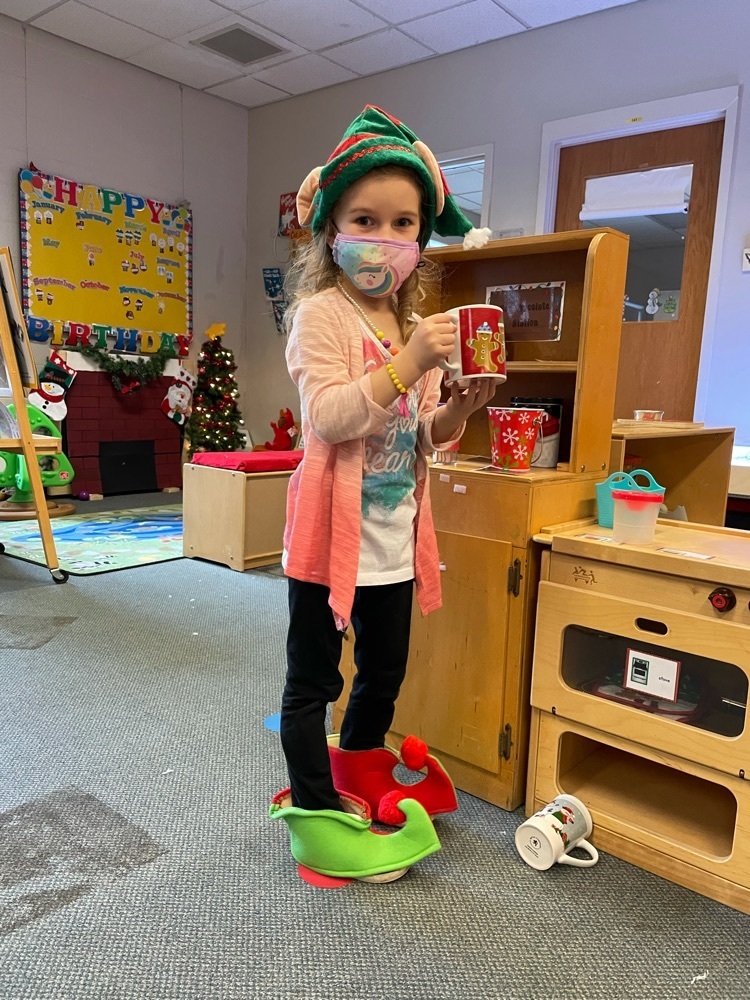 No School Thanksgiving Break, November 24th, 25th, and 26th.

The preschooler's decorated turkeys by choosing the colored feathers they wanted and practiced glueing using a glue stick.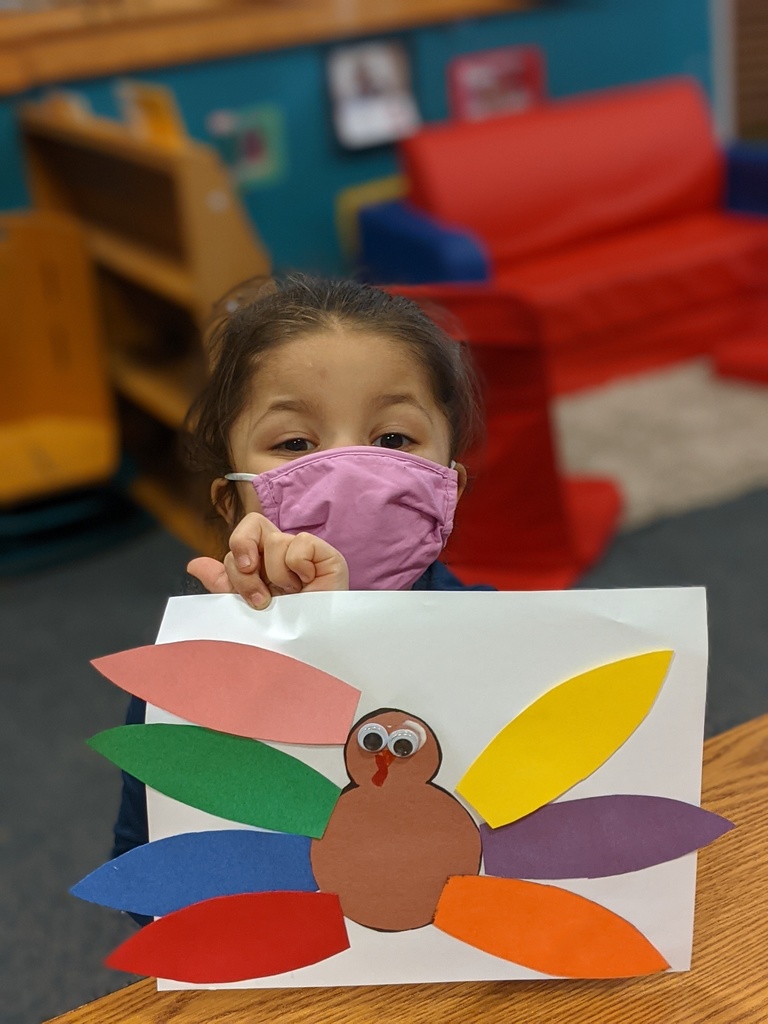 Afternoon preschoolers playing during choice time and outside time!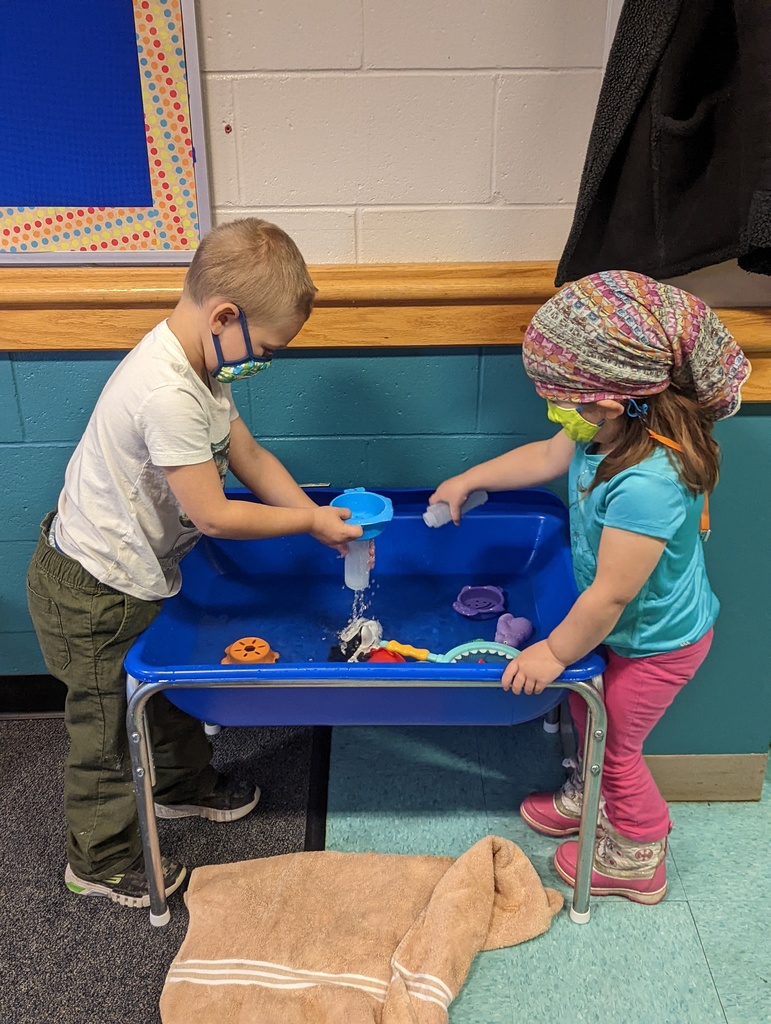 Morning preschooler's taking care of the babies in the Doctor's Office during choice time.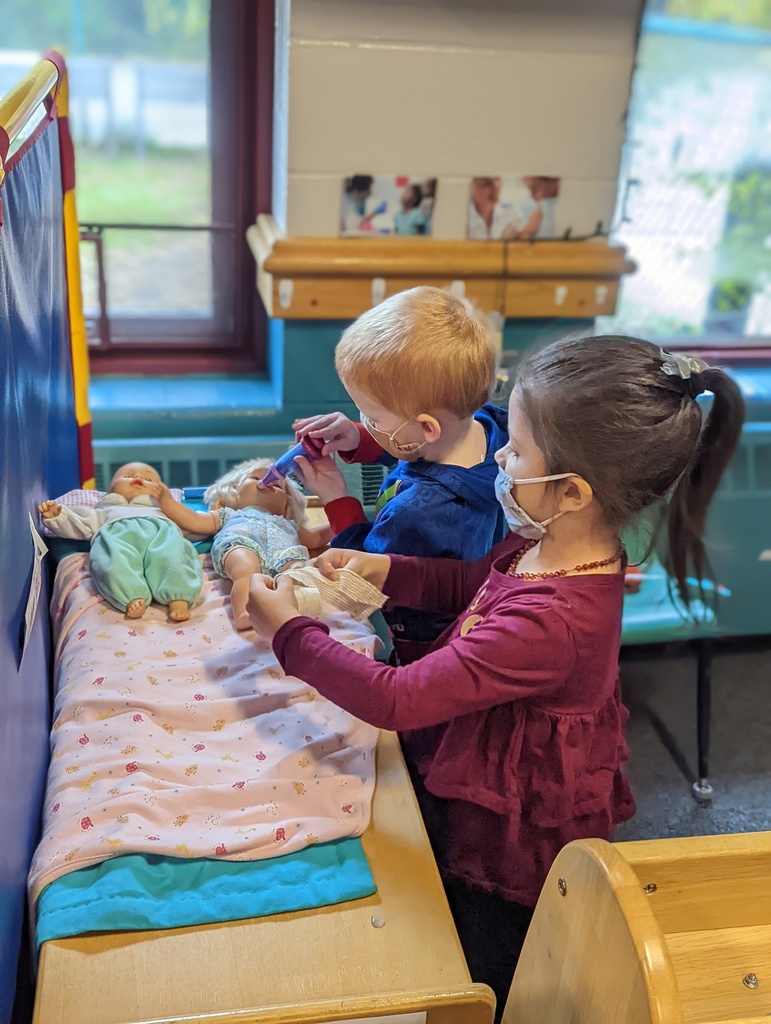 No School November 11th in honor of Veteran's Day.